Sherko Abbas is a Kurdish-Iraqi artist. Born in 1978 in Iran, where his family lived as refugees, Abbas came to Iraq when he was two years old. He graduated from the College of Fine Arts, University of Sulaimani (BA, 2005) and Goldsmiths, University of London (MFA Fine Art, 2015).
In his artistic practice, Abbas uses video, performance, sculpture, text and sound. His work is dedicated to the sonic and visual memory as well as geopolitical situation of contemporary Iraq. He has participated in numerous exhibitions all over the world, including "Estrangement", The Showroom, London (2010); "Vernacularity", at the Alternativa International Contemporary Visual Art Festival in Gdańsk, Polan (2015); "Archaic", the Iraq Pavilion at the 57th Venice Biennale (2017); "Bagdad mon amour", Institut des Cultures d'Islam, Paris (2018); " Speaking Across Mountains", Middle East Institute, Washington D.C. (2019); "Rencontres Internationales Paris/ Berlin2019", Haus der Kulturen der Welt, Berlin (2019) and Louvre Auditorium, Paris (2020); "Theater of Operations. The Gulf Wars 1991–2011", MoMA PS1, New York (2019/2020); May Flames Pave the Way for You at Arsenal Gallery, Poland (2020); Towner International at Towner gallery, UK (2020-2021).
Abbas also works as a curator, organizer and coordinator of cultural events. He curated, inter alia, the project "Sermedy Le 437.072 sq km" (2007) and was the operation manager of the project "Post-war Culture in Iraq" (2010), both at the Amna Suraka Museum, Sulaimani. In 2017, in collaboration with the curator Aneta Szyłak, he researched and coordinated the project "In-between Worlds. Kurdish Contemporary Artists", resulting in a collection of artworks from over 30 Kurdish-Iraqi artists and a book. The collection is now part of the Imago Mundi collection under the auspices of the Fondazione Benetton Studi Ricerche, Treviso, Italy.
Contact: 
Sherkodado@gmail.com
Current And Upcoming Exhibition
recent screening and exhibitions.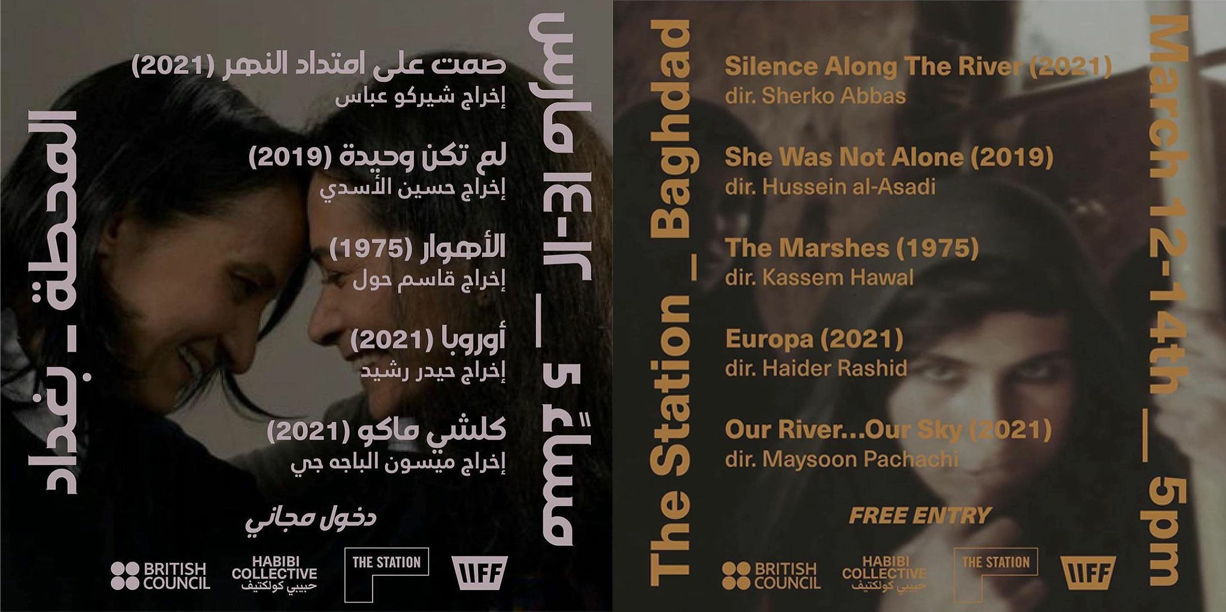 Habibi Collective
Film screening at The Station
Baghdad
12-14.03.2022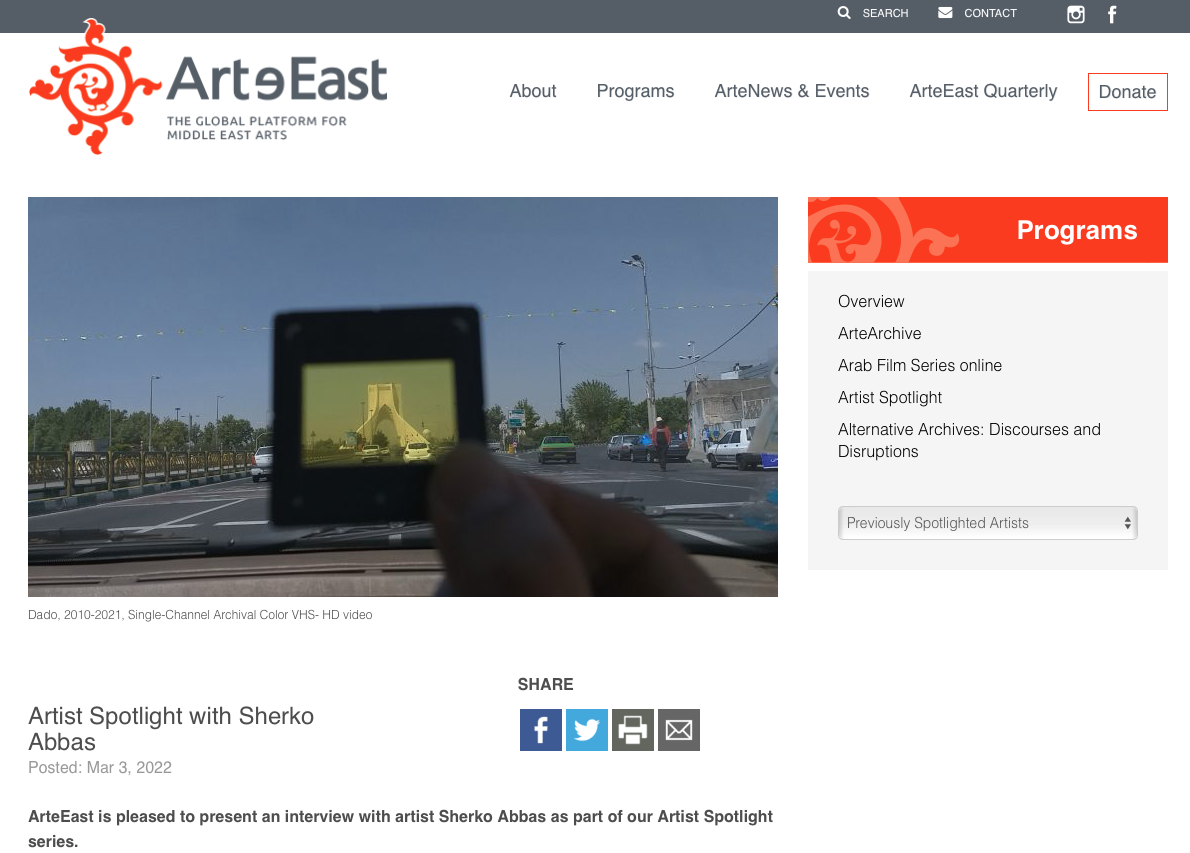 ArteEast Interview
Artist Spotlight with Sherko Abbas
03.03.2022
To read the interview please click here