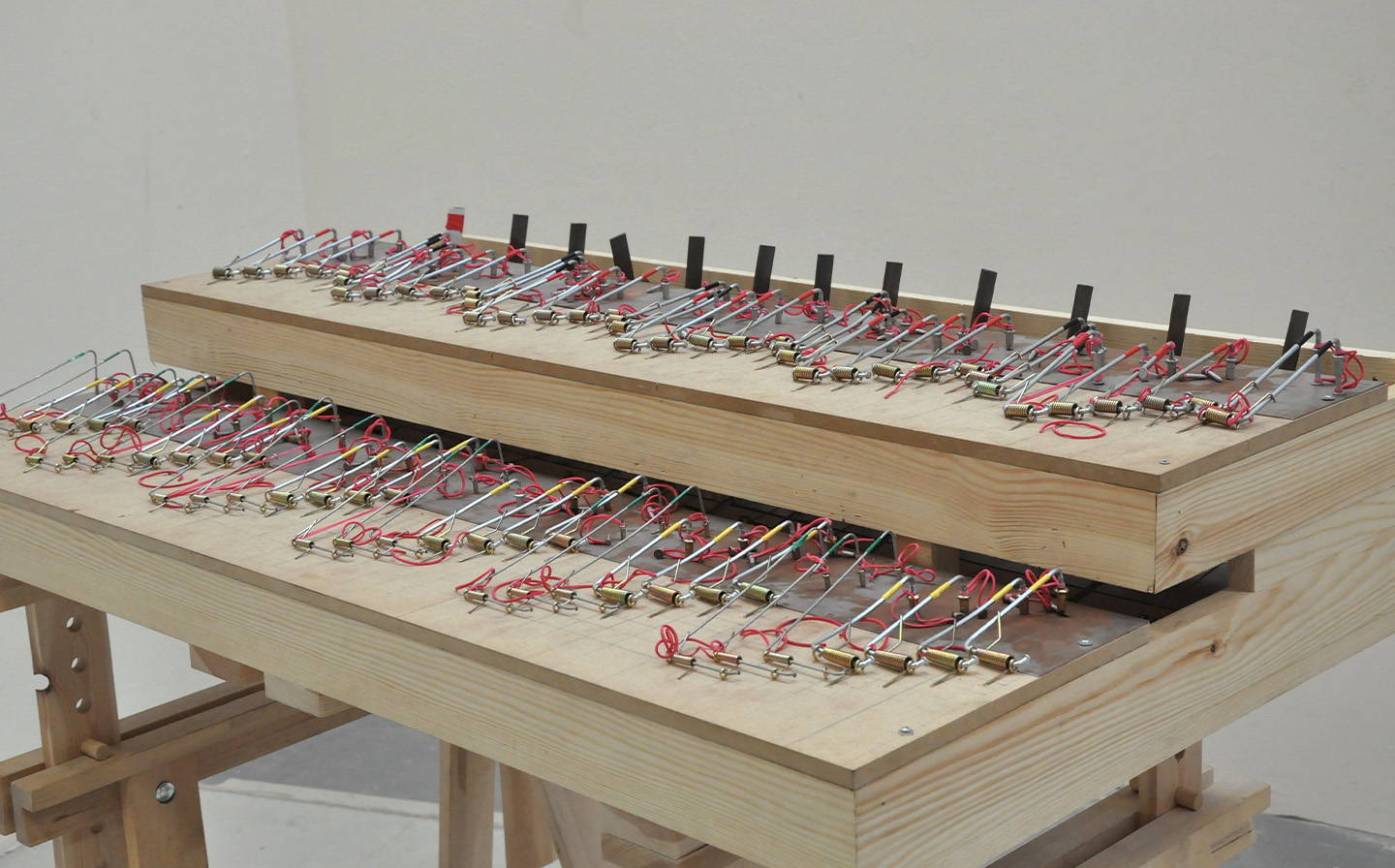 WHEN THE WILD INSTRUMENT SING
Sherko Abbas developed a musical instrument from a small handmade object called Damaqachan, which translates into English as a 'spoke'. In Iraq, Damaqachan is a simple toy constructed from bicycle's spokes, nails and matches which sets off miniature explosions. the instrument was constructed by the same method, and when played it issues random explosive sounds. While it has to be operated by a human, it is difficult to control and to anticipate what sort of music can be made with it.
Abbas is fascinated by the way in which the object has its own relative autonomy. In the first performance to demonstrate the instrument at Goldsmith College in 2014, Abbas collaborate with three Iraqi artists Khabat Abas, Hardi Kurda and Kani Kamil. Through this process of improvisation, they gave voice to the instrument and tested its form and how it responds to other, more conventional musical instrument. In creating this Iraqi instrument in the UK, Abbas is conscious of the way in which it is inextricably linked to a background of war and destruction. He is not using it to comment or making a judgment, but through it, he demonstrates how war has been absorbed into the local culture and how the vernacular has changed as a result of it.
When the Wild Instrument Sing
Goldsmiths University of London, 2015
Collaborators 
Khabat Abas, Free improviser and Cello player
Kani Kamil, multidisciplinary Artist
Hardi Kurda, composer and electronic and
 improviser artist